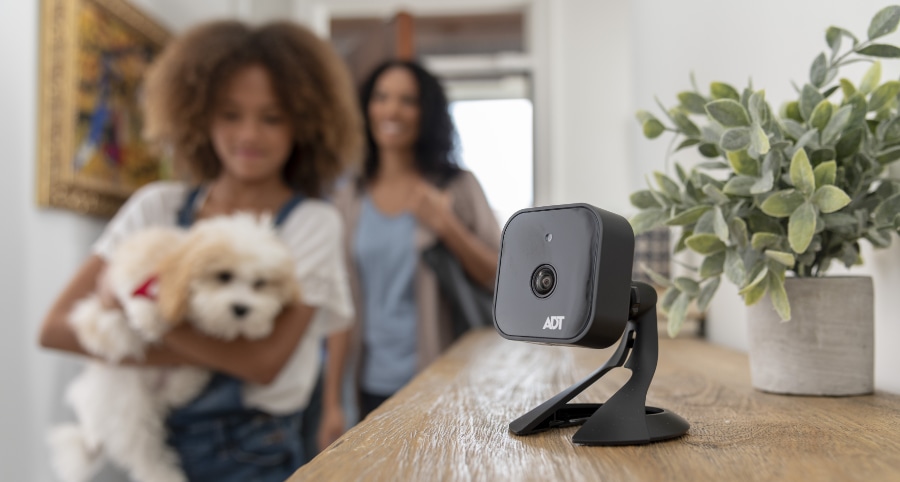 Where To Place Home Security Cameras In Wilmington?
Where are the most effective locations to place your home security cameras in Wilmington? Normally, there are three primary areas of your property for camera installations: your front door, your home's exterior, and select interior spaces. Although your provider will be able to advise where you should install, here's a quick guide of where to place your home security cameras at your home.
Make Sure To Protect Your Main Entrance
Even though you might find it unlikely that a criminal would make an effort to just enter through your home's main entryway, 34% of invasions occur at the front door. You also have package thieves among other risks to consider. Doorbell surveillance is ideal to handle all of these concerns with an HD, wide angle lens.
Doorbell surveillance is extra useful as you have the ability to converse with any visitors who come and engage the doorbell. By using your security app, like ADT Control, you have the option to respond to each instance with two-direction audio and real-time footage and appear to be at home. In the event someone begins doing something questionable, you are able to have your video doorbell capture footage and deliver it to your cell phone with a text message.
Cover The Most Area With Your Exterior Surveillance System
Figuring out where to place home security cameras outside your residence is often a difficult task. Fortunately, there are some useful suggestions to help ensure your property is safeguarded appropriately.
Cameras at the corners of your Wilmington home allow for an impressive viewing angle, letting you see two sections of your exterior.
Position underneath an overhang or directly into a piece of trim or siding are excellent options for security cameras as they will be partially hidden by blending into your gutterline.
On top of your garage, because the garage door is a more enticing passageway for invaders than you might believe!
Overlooking a back porch or sliding door -- or any entrance not visible from the sidewalk.
For each installation, you should always prune any brush and branches that might obstruct your ability to see clearly.
Tips To Enjoy The Most From Your In-Home Video Equipment
You have quite a bit more flexibility on where to place home security cameras inside your home in Wilmington. But the additional flexibility results in there being other installation variables to think about:
Sunshine through Your Windows: While you'll want to make sure your windows are closed and locked, the sunshine that enters via a window can create a glare and impact the clarity of your surveillance footage. Aim the lens away from direct sunlight to avoid this.
Take the High Road: Just like a guard tower, a video camera positioned in a high place will have a broader view. You might situate your cameras on top of bookshelves or affixed to a corner or ceiling.
Prevent Access by Children and Pets: Your camera won't have the chance to safeguard your home if anything happens to it. Install your security cameras in a spot where children or pets aren't able to mess with them. You could try mounting or other ways of securing them to be certain they won't wobble if inadvertently knocked into.
Use Plants and Decor to Your Advantage: The best security camera will fail to be of much use if you've got a plant obstructing the field of vision. But it's important to note, potted plants and other decor items can also serve as a means to cloak your security equipment. Just ensure they don't impede the view!
Secure24 Alarm Systems Knows Where To Place Your Home Security Cameras
For expert installation of your home security cameras and additional security components, enlist the experienced technicians at Secure24 Alarm Systems. We'll help install the right package for your whole house -- defending every square foot. Dial (910) 263-6334 or fill out the form on this page to get started.
Areas Served Around Wilmington By Secure24 Your Local ADT Authorized Dealer